ROBOCOP (2014)
MGM and Sony Pictures
As a huge Robocop fan myself since being a kid it was a great honor and a really fun challenge to work on the designs for the Robocop remake film. Working with the production designer Martin Whist and the art-director Dave Scott was a fun creative collaboration where we were able to try a lot of different ideas for various designs, including the Robocop suit, ED209 robot, the robocop's bike, weapons and various props. Below are some of the designs that I had a chance to work on.
All images are the property of Metro-Goldwyn-Mayer (MGM) Pictures and Sony Pictures.

Robocop
After Eddie Yang with his team did the first couple rounds of concepts I was brought in to continue developing one of the ideas for the suit. Particularly my task was to explore the sleek aesthetics of a dark robo-suit idea further. The elements from Eddie's concepts that the director Jose Padilha liked were preserved in the final suit design as well. Unlike the tank-like heavy original robocop with exposed hardware and pistons, one of the tasks for the new suit was to give him a slimmer, faster and overall more hightech and commercial appeal without too much of exposed hardware. This resulted in a more aerodynamicc look with some automotive shape language influence. Initially I used a larger variety of materials and surface finishes like black chrome, silver metallic, satin metallic and carbon fiber but eventually after the design was approved it was decided to make a matte black finish as the primary color. During the final stages of the design Legacy Effects suggested certain changes to be made to provide more suit mobility to support the high-pace action scenes of the film, which are also reflected in some of the images below. Once the design was approved I passed the 3D model to Legacy Effects and they used it as the base 3d mesh from which they did output the final suit parts. Legacy's artists and technicians took the 3d concept model through the stages of digital re-fit of the suit to match Joel Kinnaman's proportions in 3d and then did the necessary preparation/clean-up work in order to be able to output the parts using 3d printing technology all the way to final practical suit. Fausto De Martini also worked on the suit and made a ton of amazing designs for the film, make sure to check it out on Fausto's website.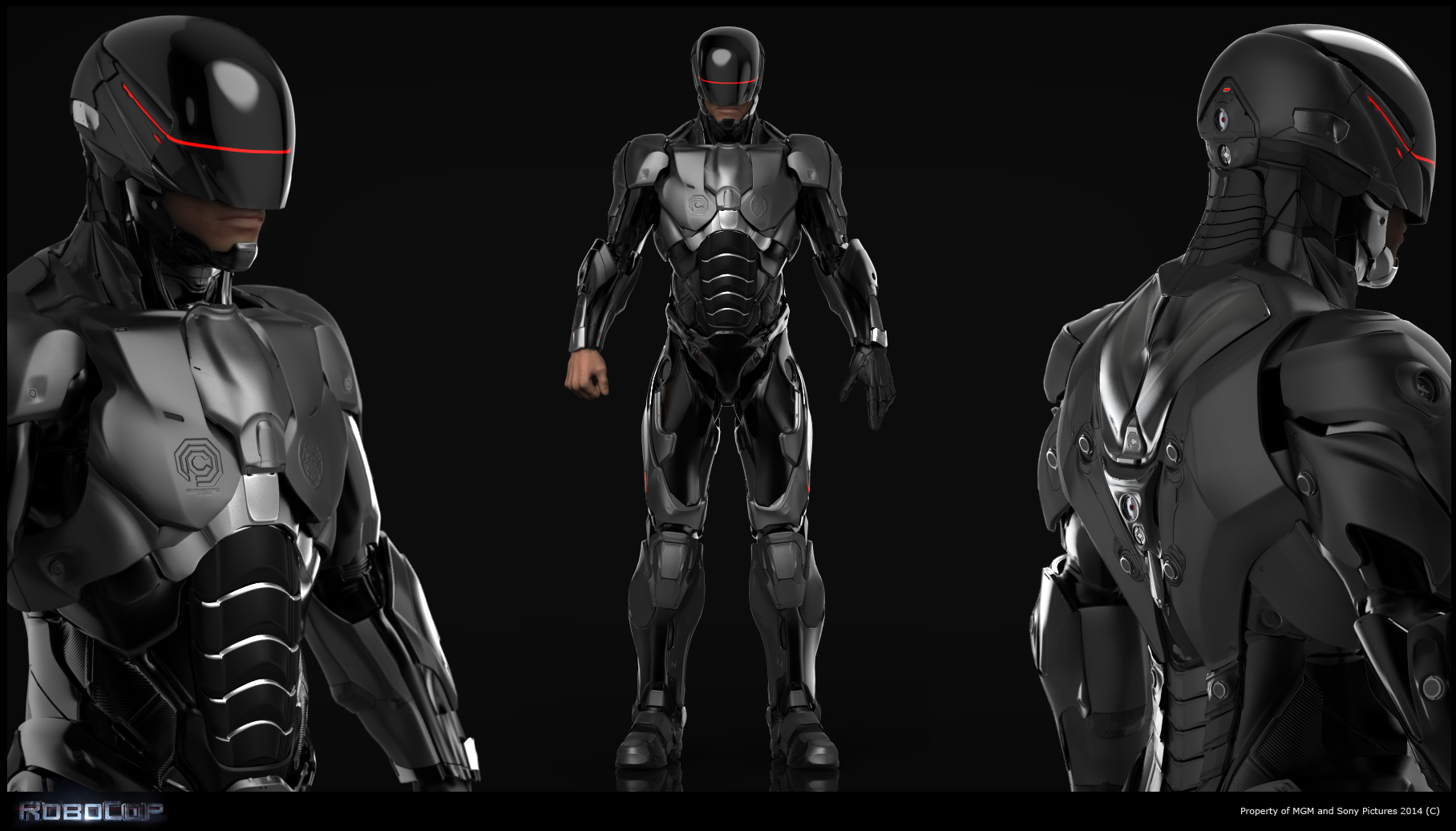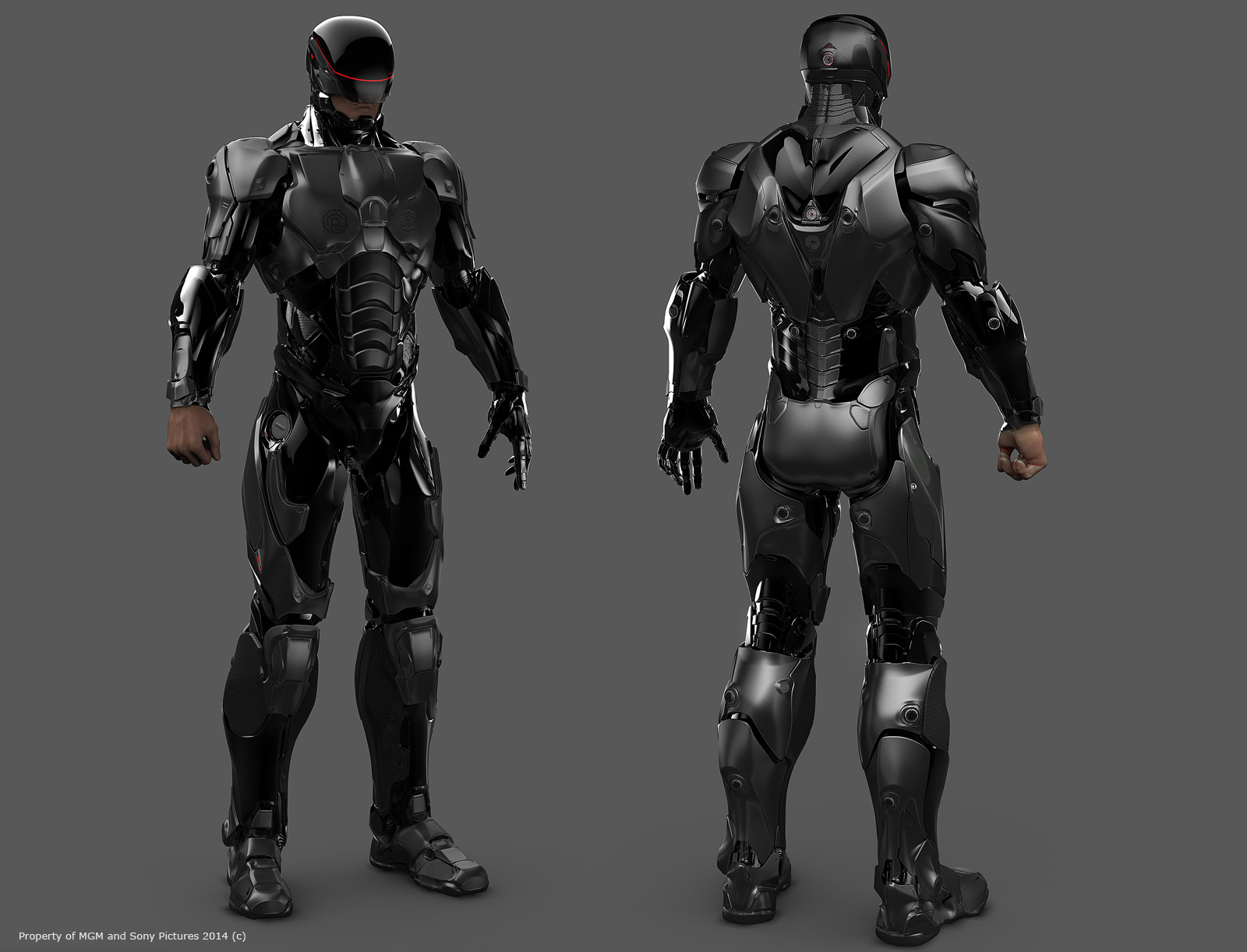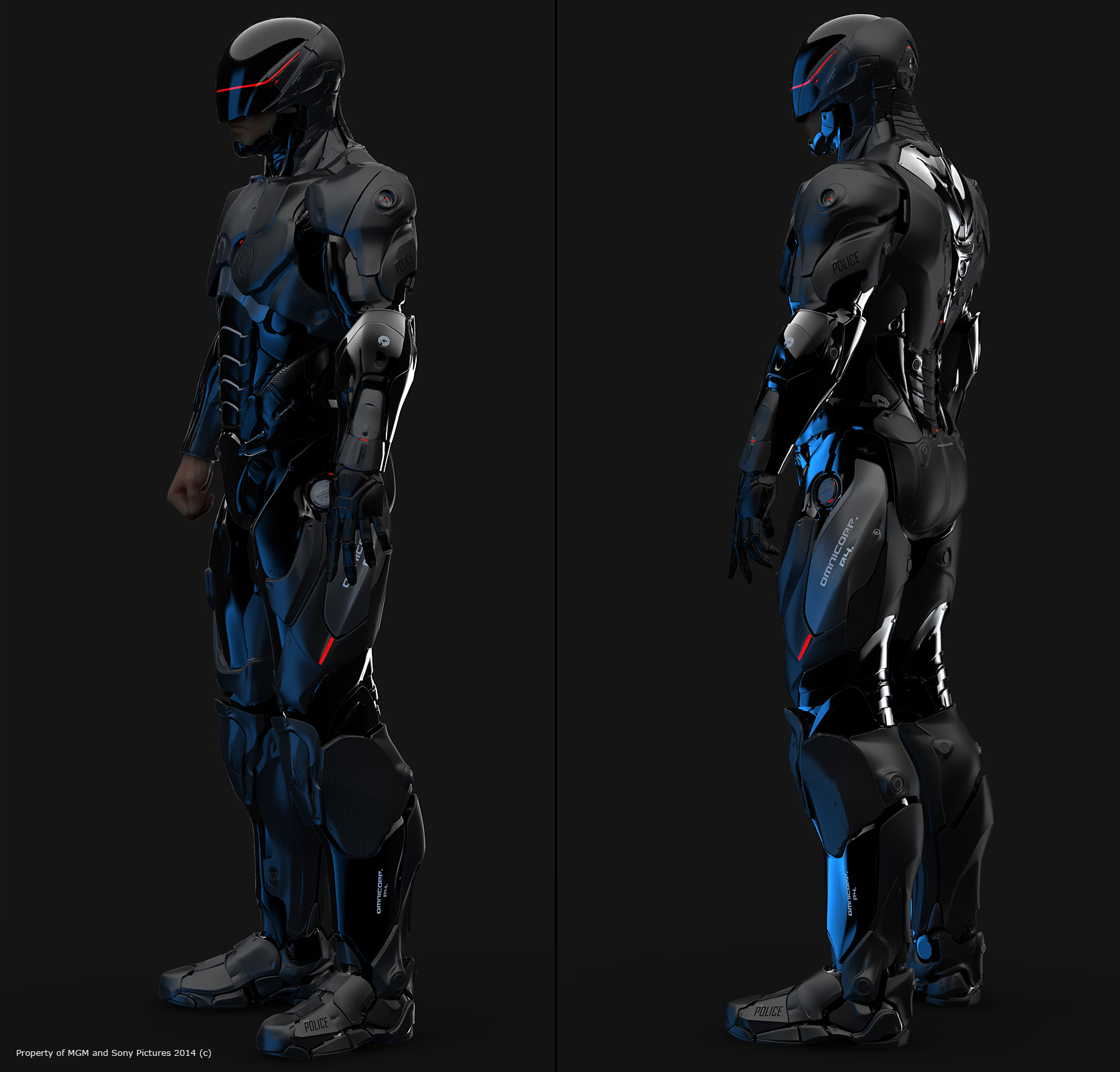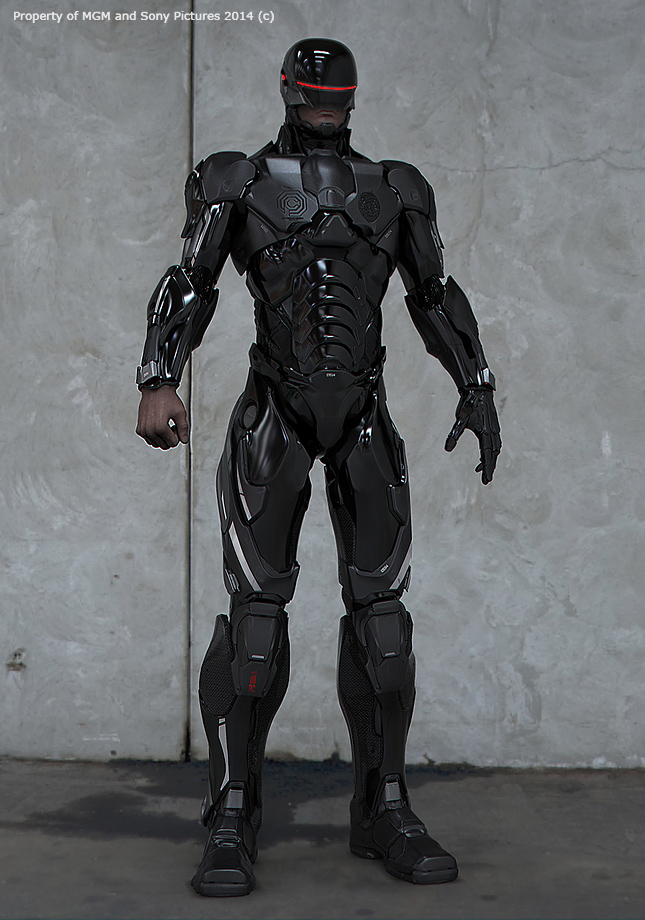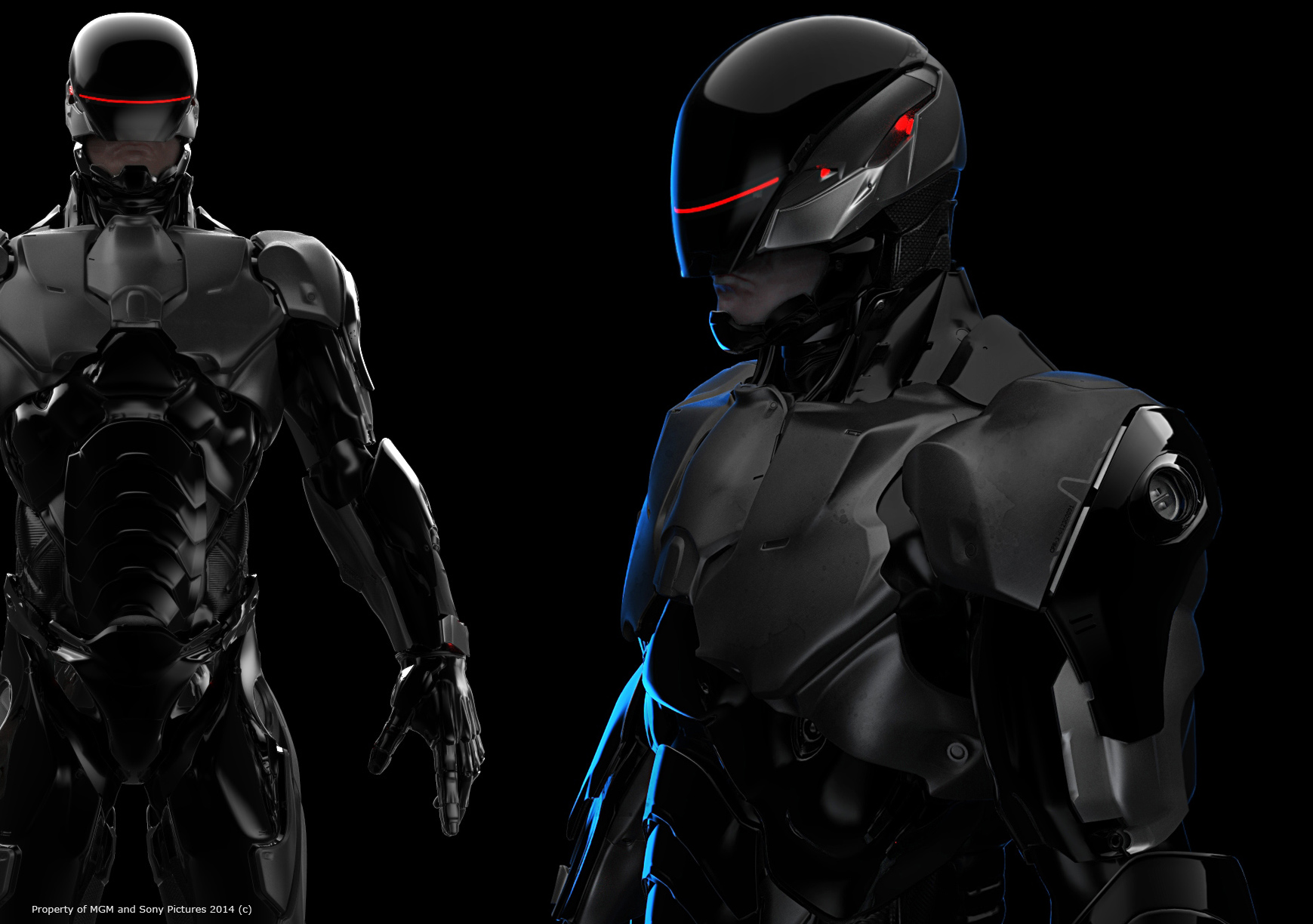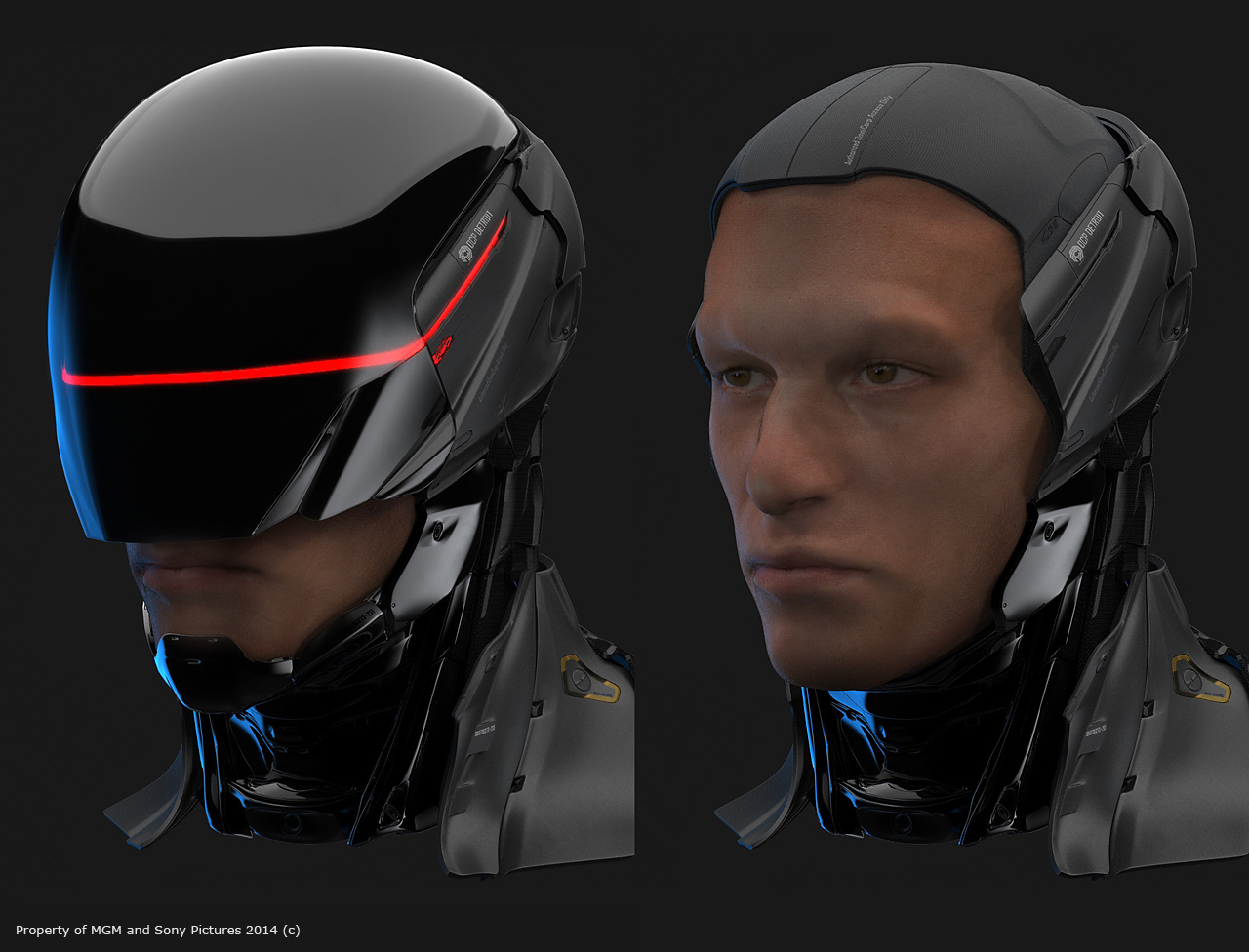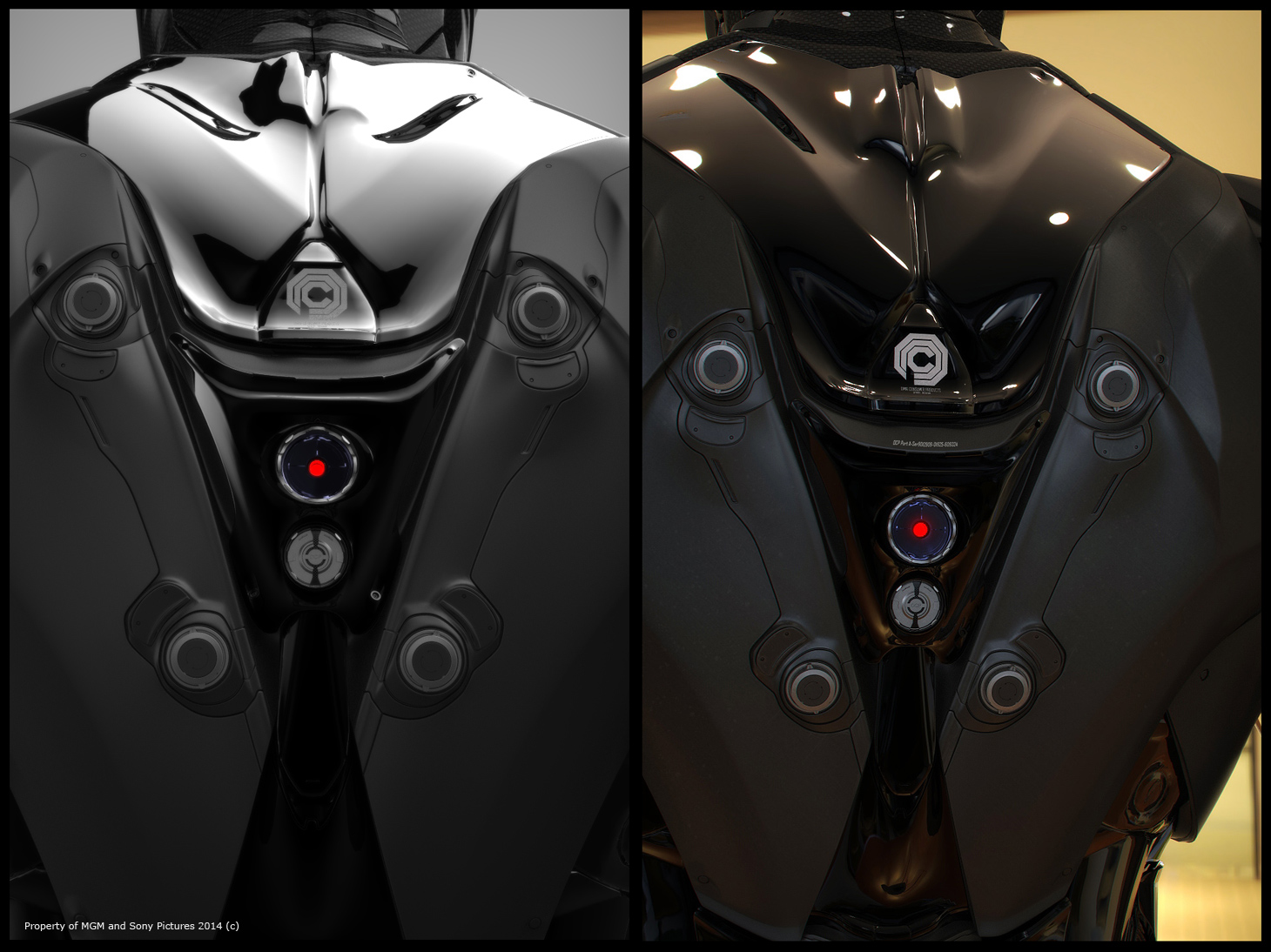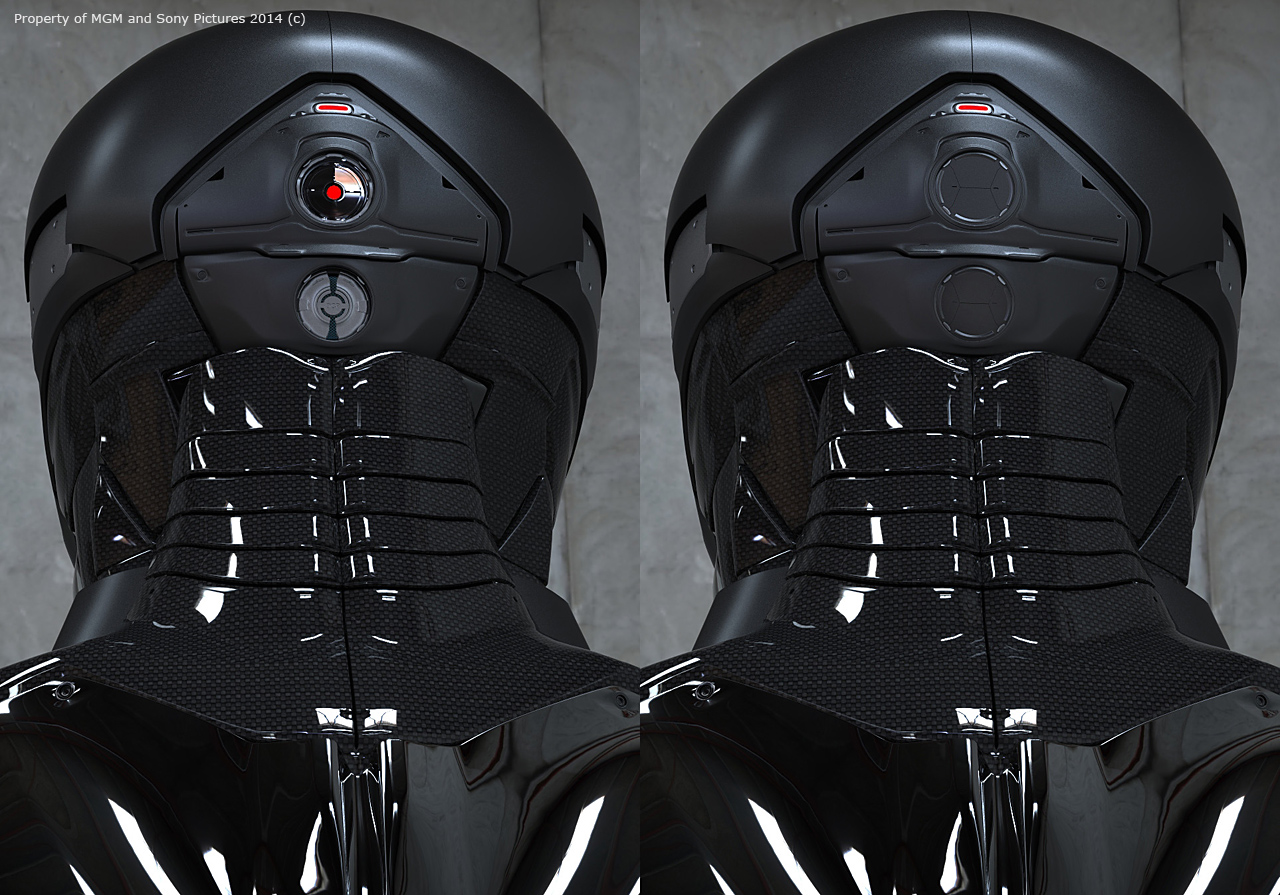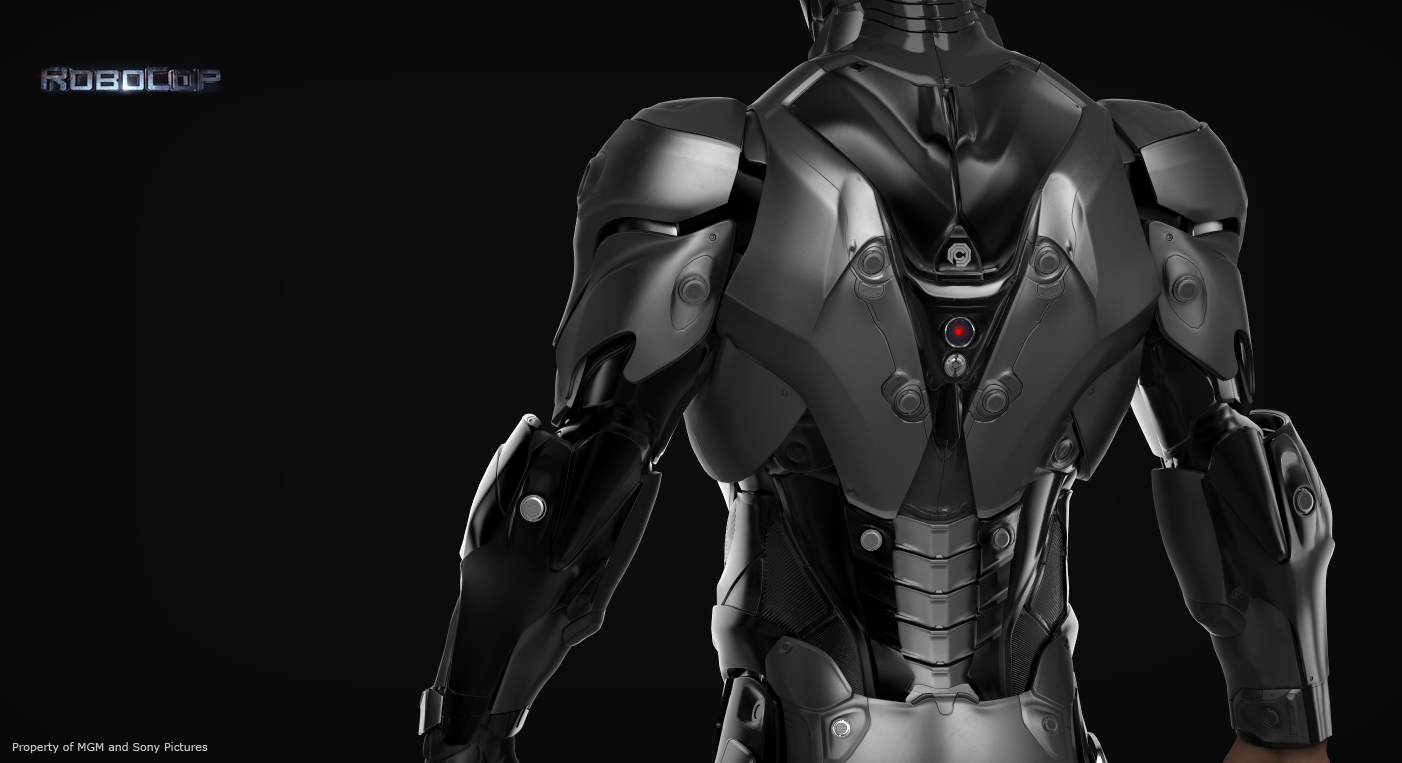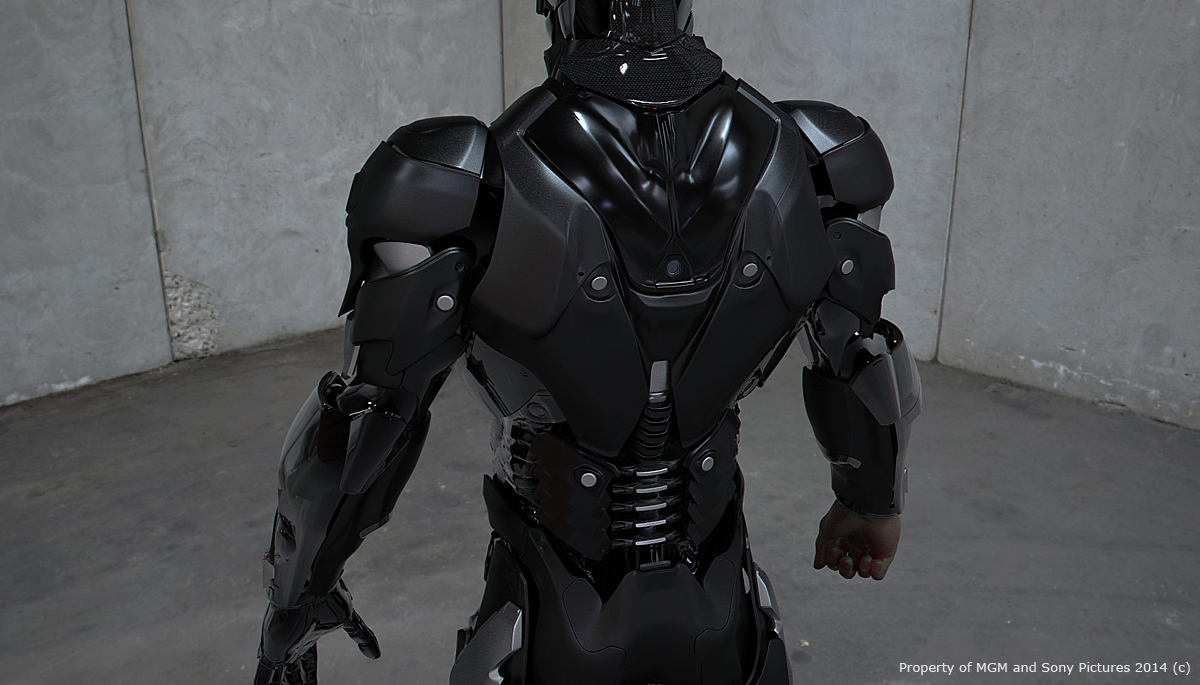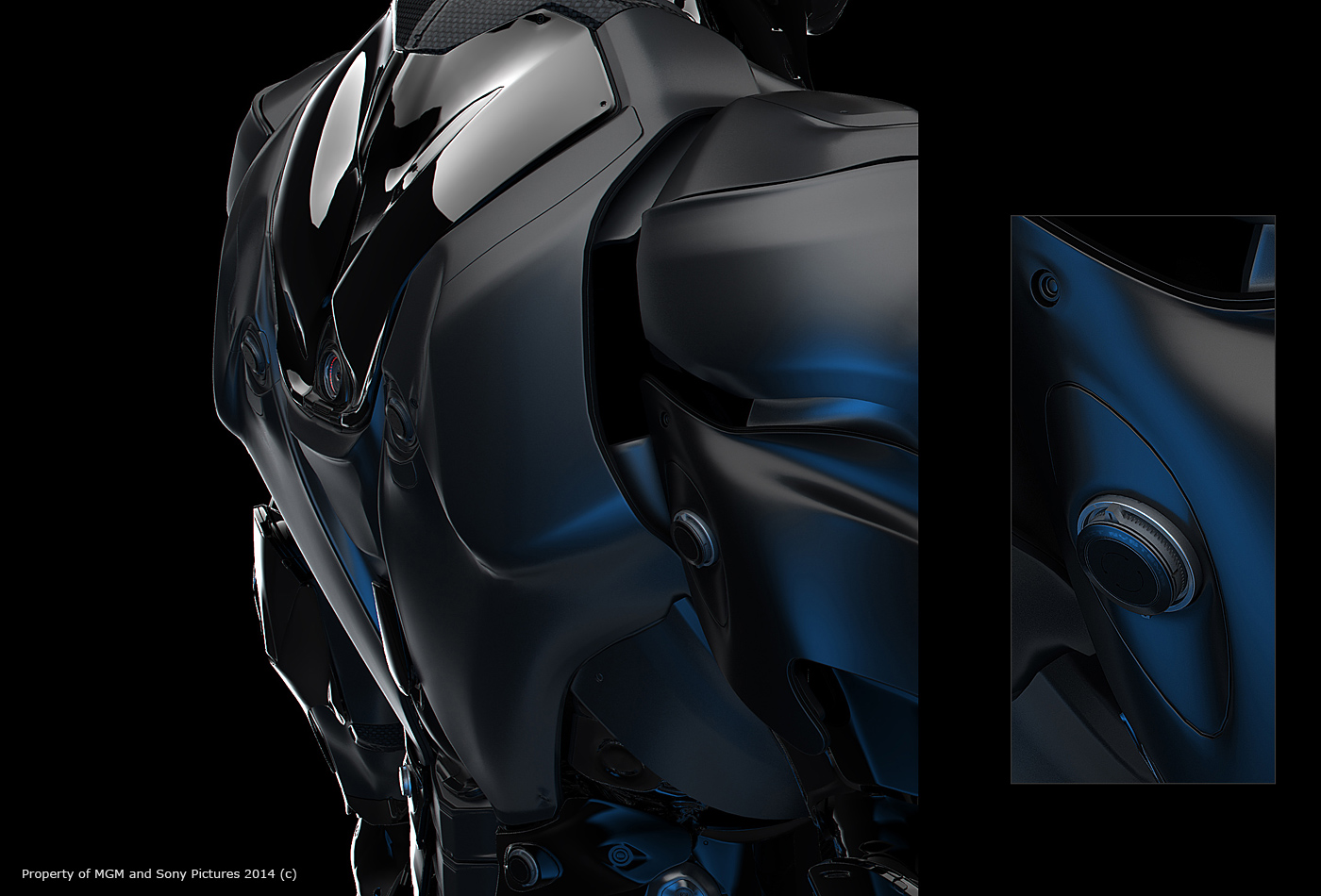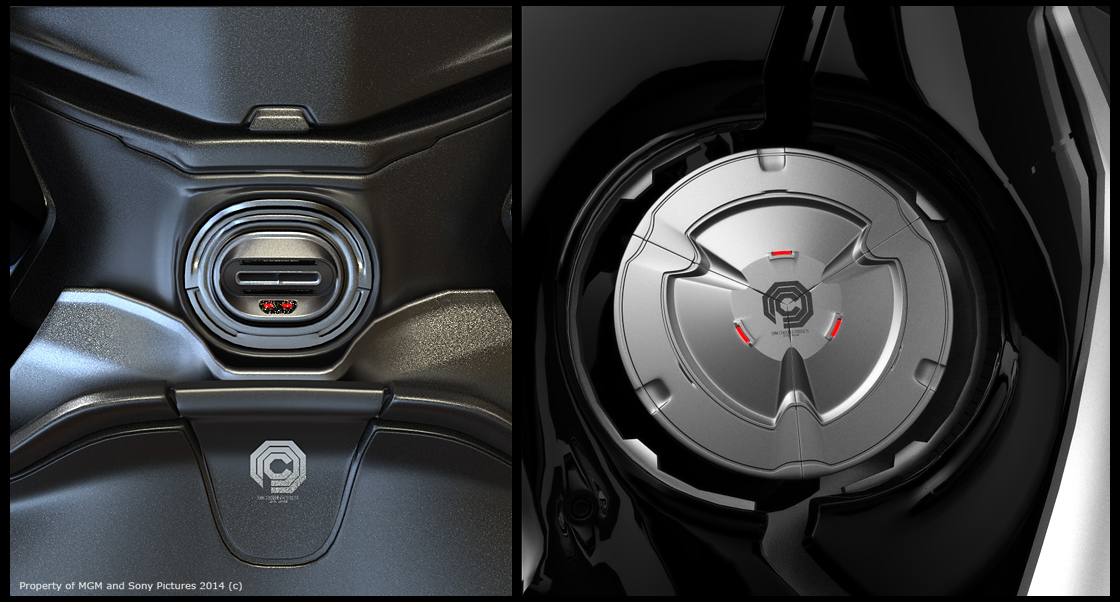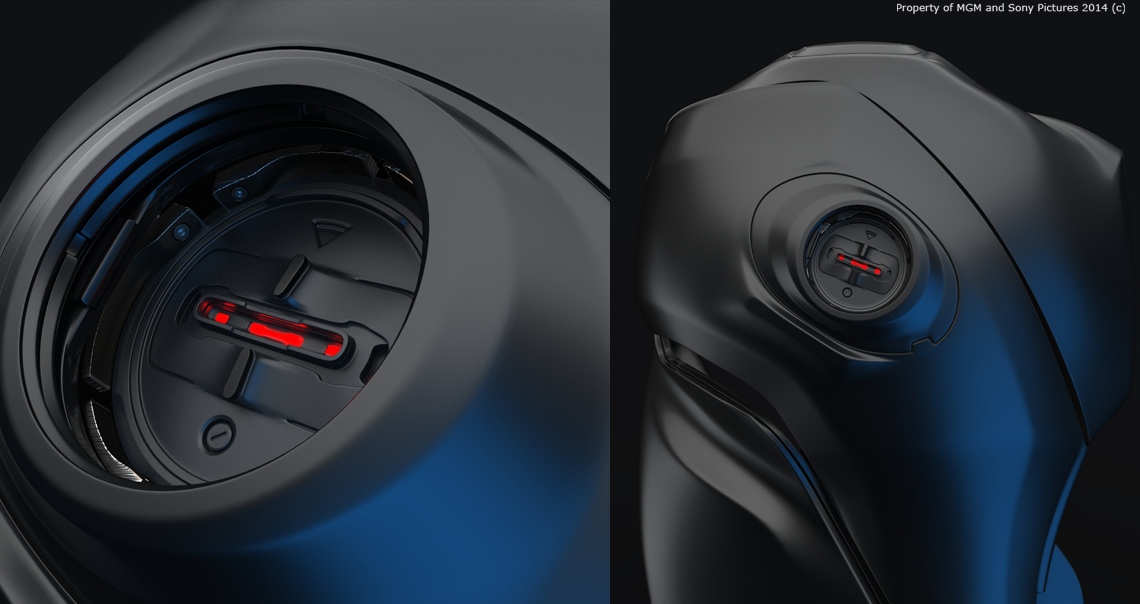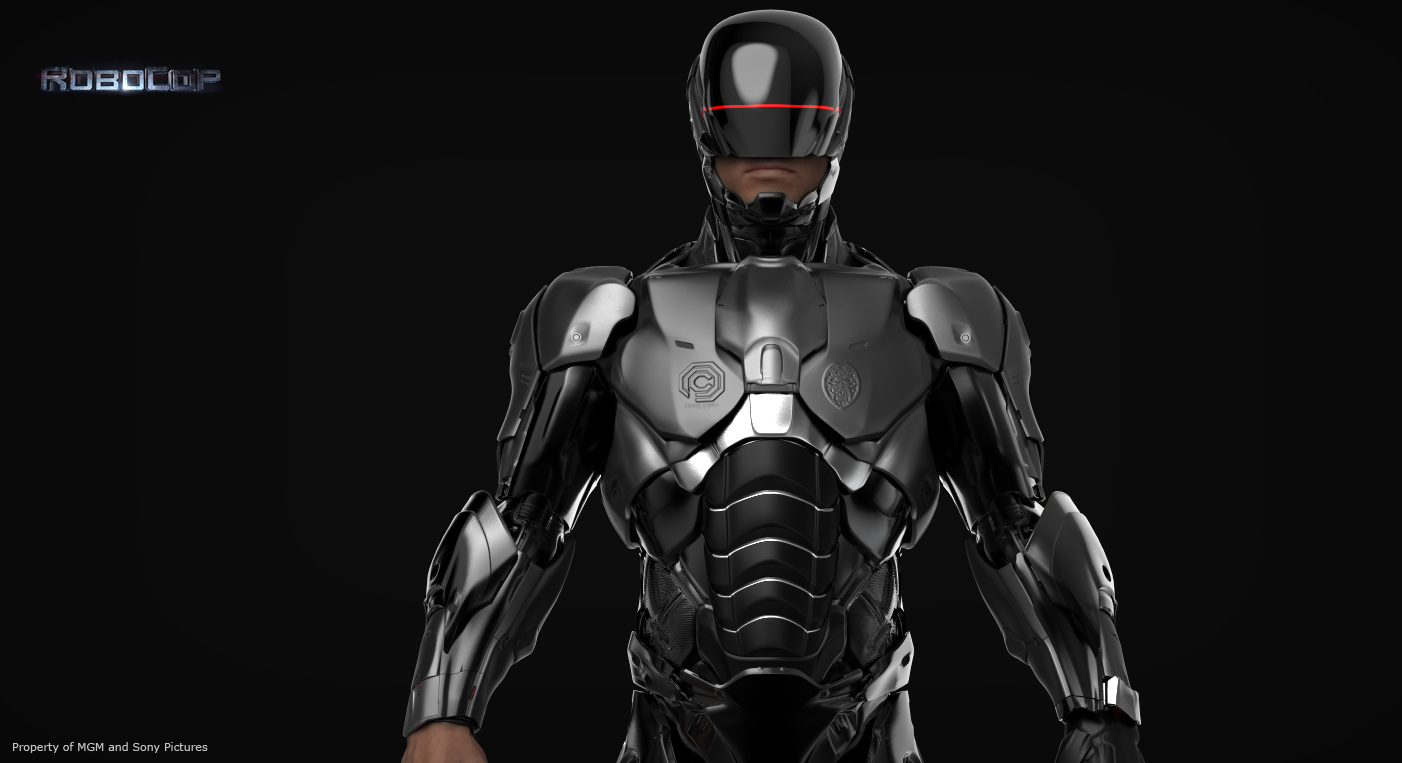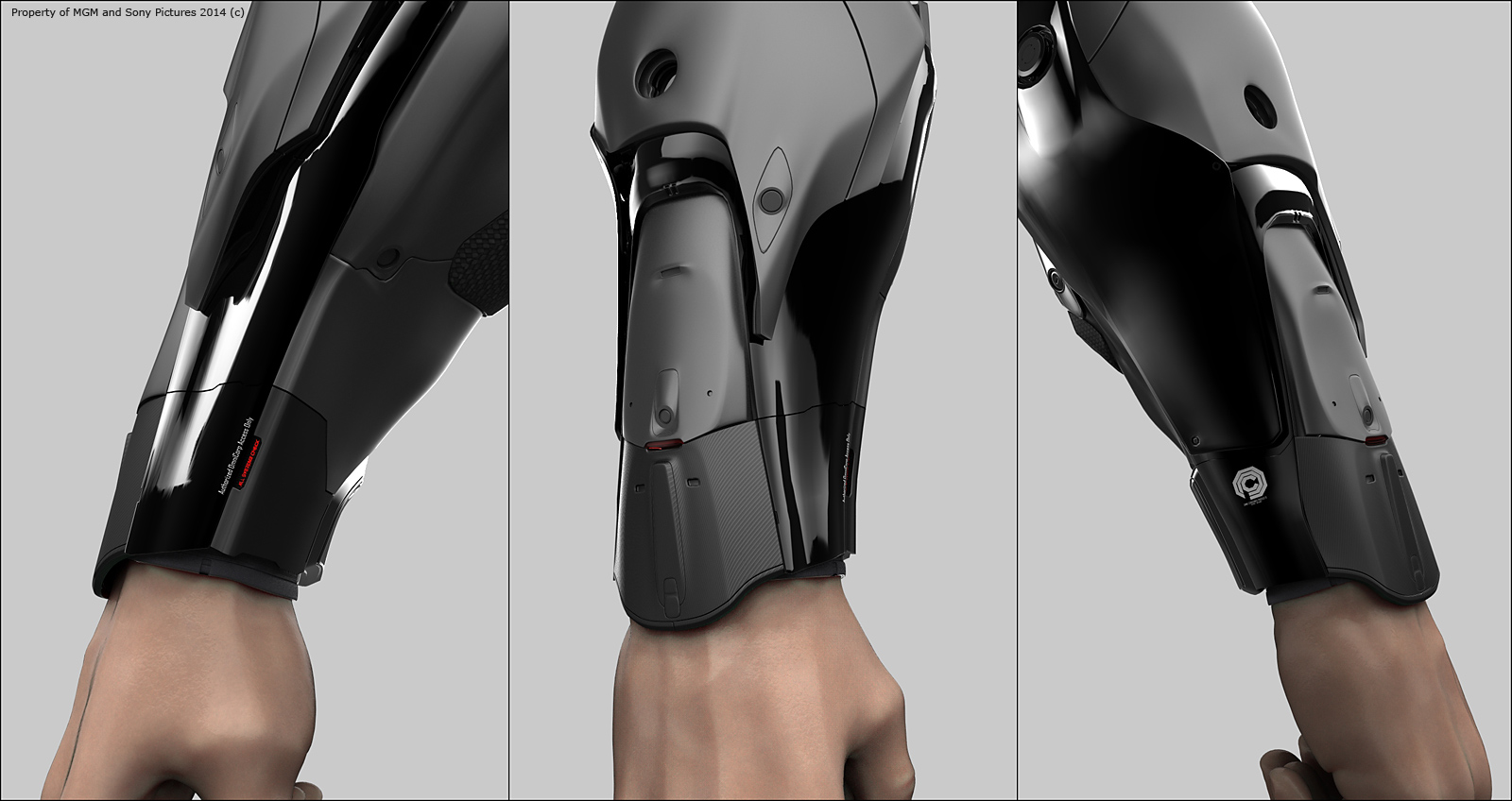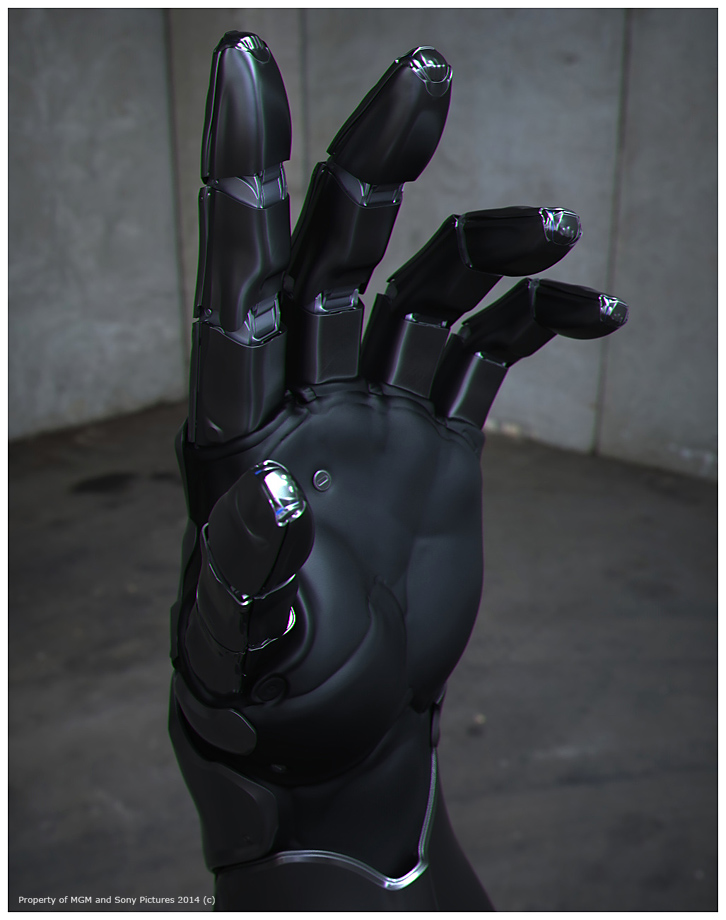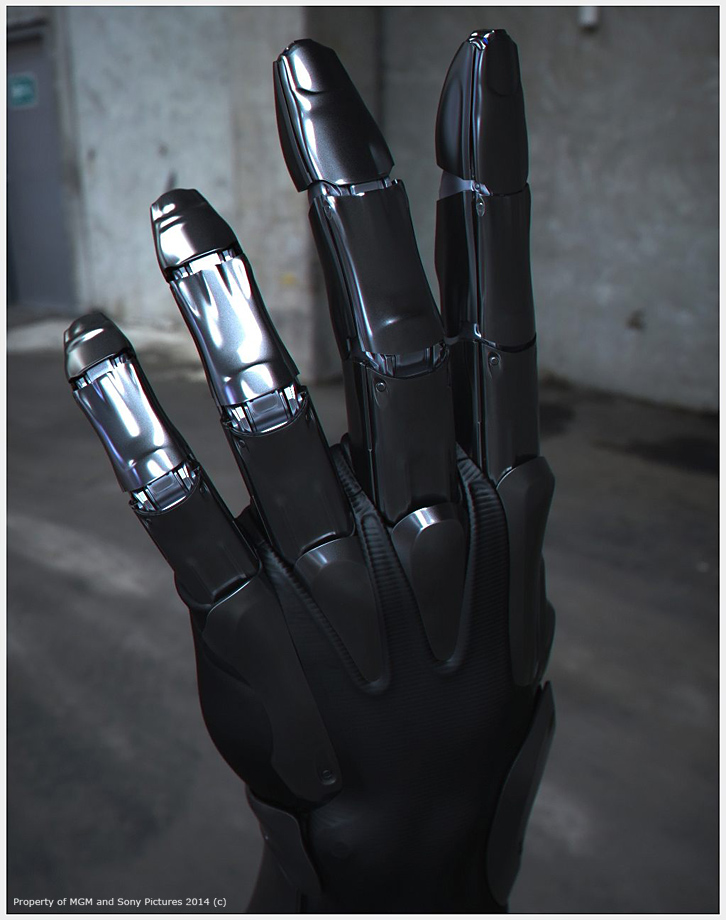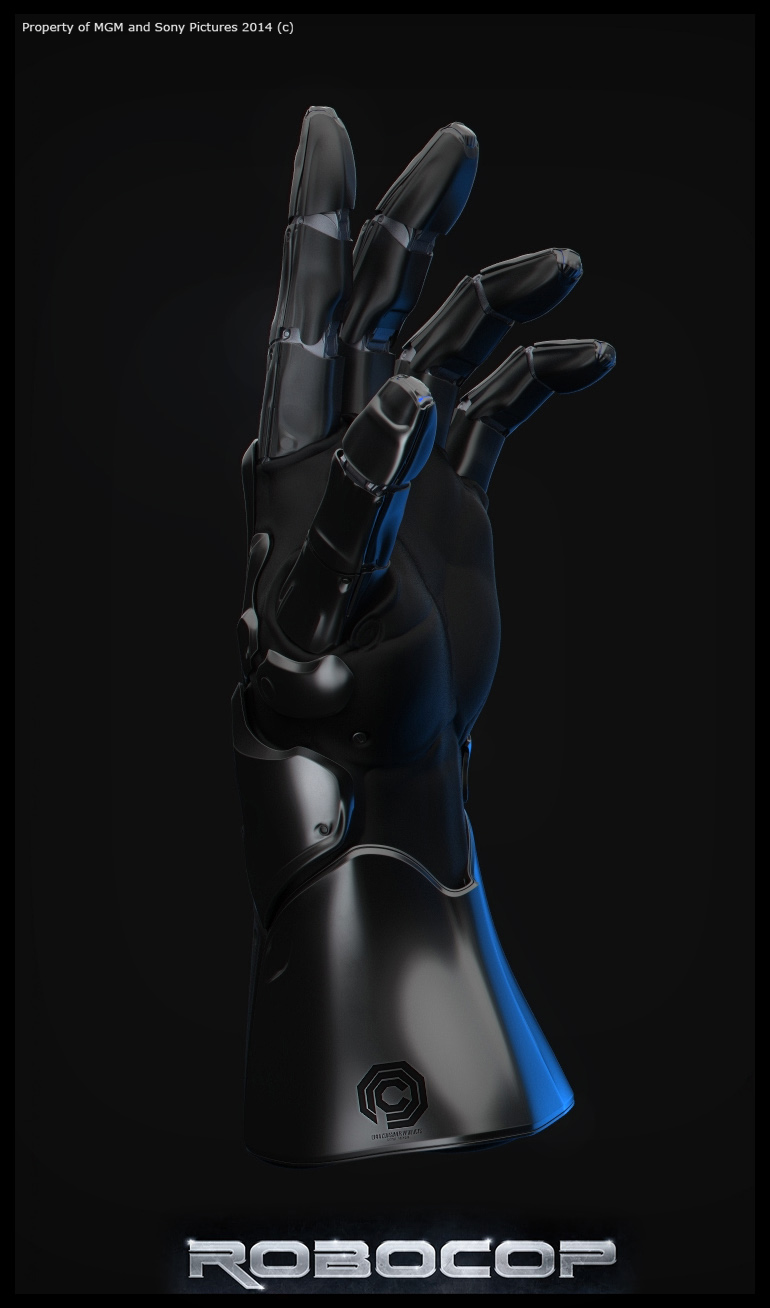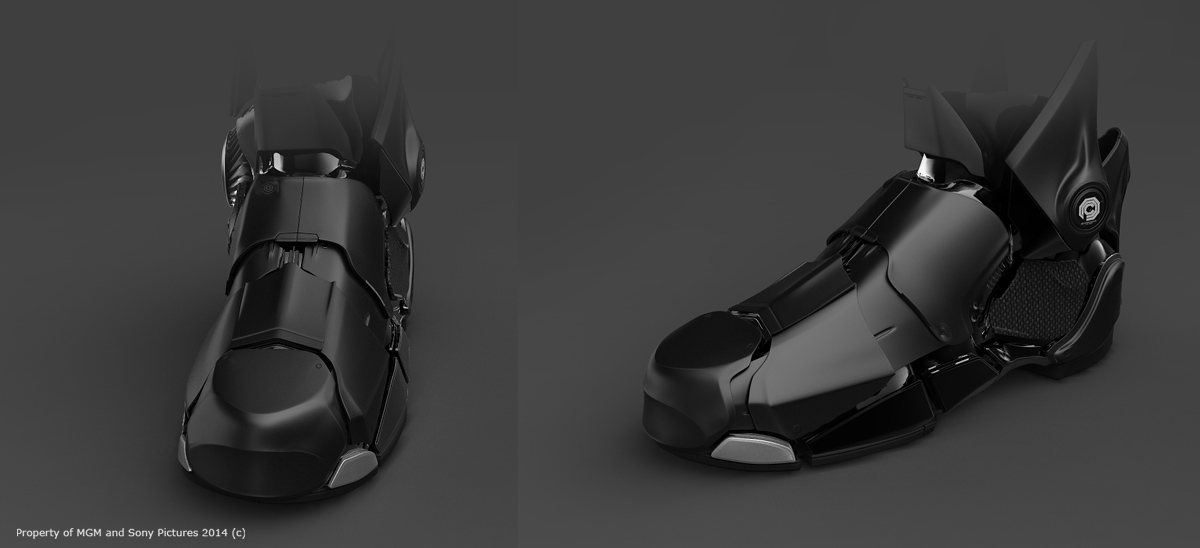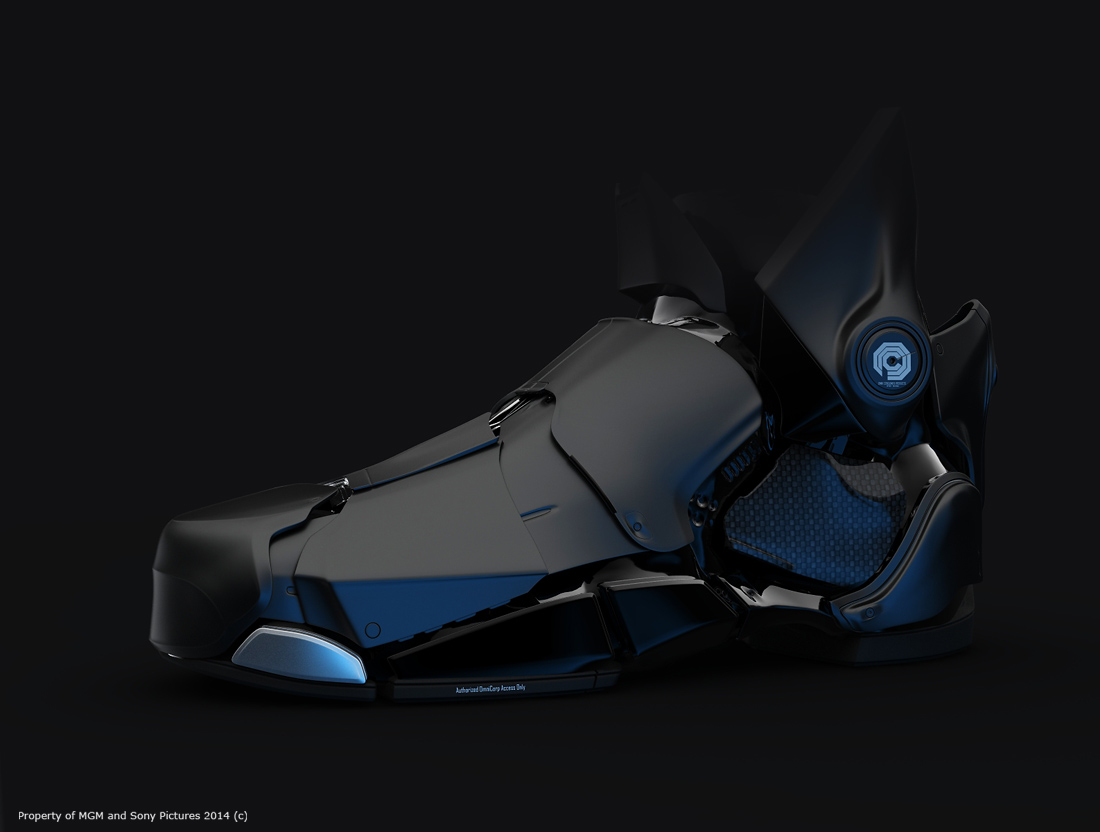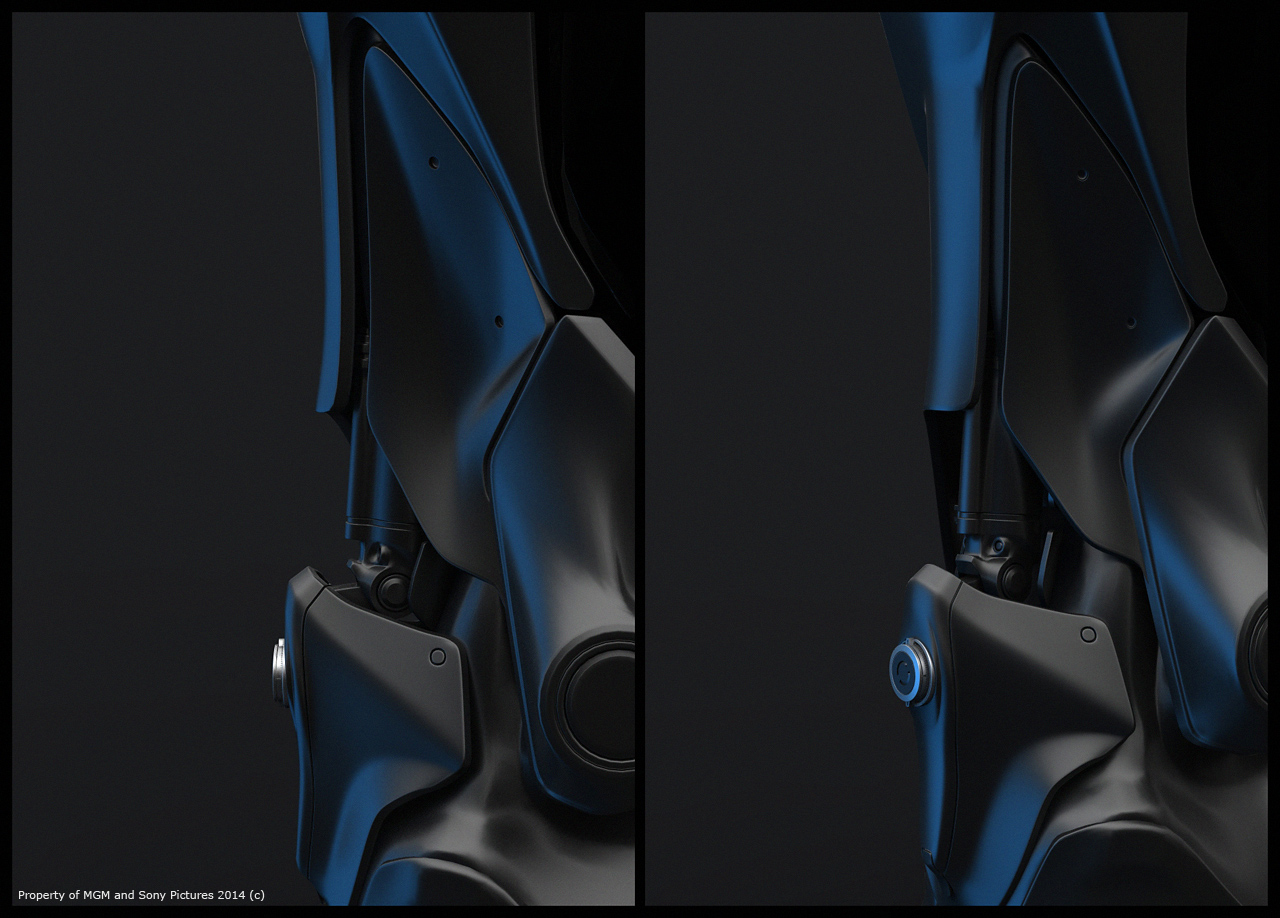 CLICK HERE TO GO BACK TO MAIN PAGE
ALL IMAGES ARE COPYRIGHTED TO THEIR RESPECTIVE RIGHTHOLDERS. UNAUTHORIZED USE OR REPRODUCTION IS NOT ALLOWED